So what can you do in 6 hours using WordPress as your starting point? You can build this website which has the following features:
Domain name
Responsive design that works on various devices
User accounts with login, edit account and password reset built in
Facebook or Google authentication for account creation / login
User submitted content that can be reviewed and approved by the site admin
Specific content only visible to logged in users
Email subscription signup form
Broadcast HTML Email tools
Social Media sharing buttons
Auto-share new content to Social Media platforms
Fully secured site with HTTPS/SSL
Search Engine Optimization
Google Analytics integration
Additional security "hardening"
Google Page Speed of 85/100 right out of the box
And in six more hours we're going to add a mobile app!
Hire us or here's how!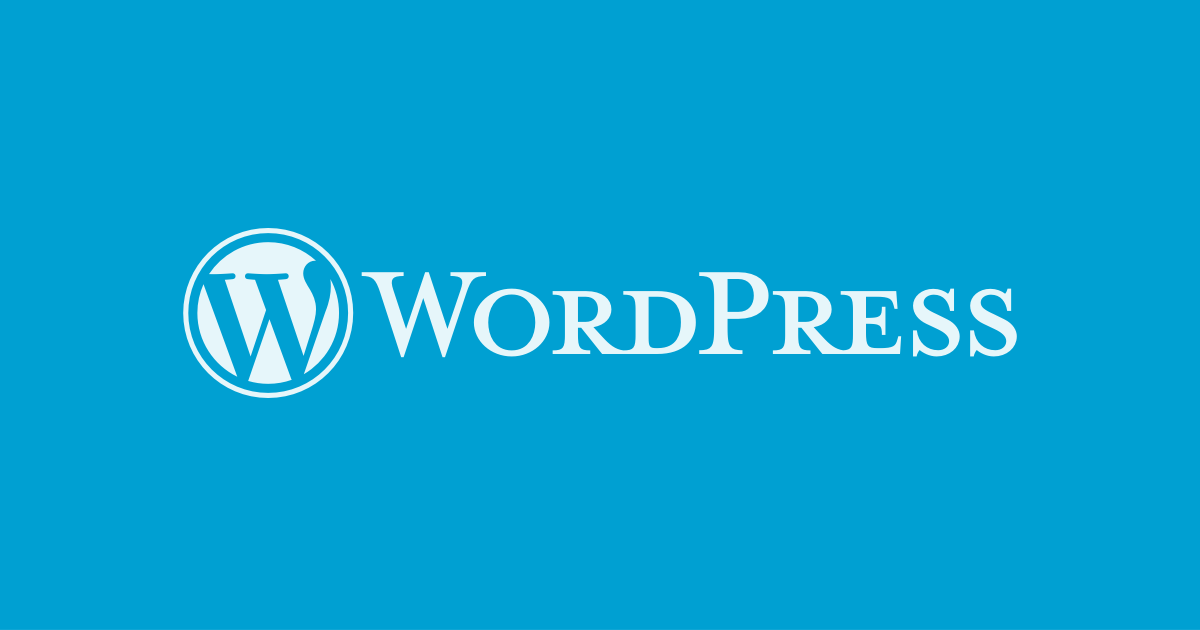 Start with a good web host
We run our own VPS in the cloud running Plesk – this will run you as much as $1,000+/mo depending on the server power, but you could probably get by with $30/mo. Do some research as not all web hosts are the same and customer service is super important if you have multiple sites on a single, managed VPS. Don't skimp on service for a no name cheap host.
Buy a domain name using Hover.com
They are the best. Sure there are other domain name registrars but Hover.com is by far the easiest to use, provides domain privacy at no additional cost and doesn't try to sell you a bunch of stuff that you really don't need. All they do is domain names (and email).
Configure Domain Name Services (DNS)
Once you buy your domain for $13.17, configure Domain Name Services (DNS) at Hover.com to point to the IP address of your VPS and then set the MX records to point to Rackspace mail servers.
They are the best with Fanatical Customer Service and a very reliable service provider. We have a reseller account with Rackspace so we can manage all our client's email demands. Add your domain name to the Rackspace and setup the email accounts. We prefer to use IMAP mail accounts because you can then synchronize your mail across all your devices.
Setup the domain on your VPS
Then use the WordPress 30 second installer to launch the site from within Plesk, then login to your new vanilla WordPress installation.
Buy a Rapid SSL or use Let's Encrypt
Serve your website over a secure connection (https). This is super important these days and since this site us allowing users to create accounts and connect to various social media platforms as secure connection is essential. Note: OK, I know you know this, but you should have various levels of password strength depending on the website you are accessing. Sites like banks and credit card companies should use your most secure and scared password. Your email password should be VERY secure as if someone accesses your email they can reset your passwords on your accounts. Be sure that when you connect with your mail server you use a secure connection as you do not want passwords sent as clear text over the web. And so if you happen to use a general password on this site, you are safe as we are encrypting your sign in and post submissions for you. You are welcome.
Install a theme
WordPress come with a few themes out of the box, however there are many free and commercial themes that can be installed right from the WordPress theme dashboard. This site is using a theme called SuperNews by AcmeThemes as noted in the footer credits. Once you install a theme you can configure it in about 20 minutes using the WordPress Customizer.
Bang out a quick logo using Adobe Illustrator
…and export it as a PNG, then drag and drop it onto your Media Library in WordPress. I did not spend a ton of time on this logo (as you can tell), but I did take the time to choose a typeface for the title and subtitle. If you don't have the time to create a logo, you can always just use text as part of most themes.
Still here? Let's install some plugins!
While WordPress comes with great functionality out of the box, there are these things called Plugins that extend what WordPress can do. We have a long list of tried and true Plugins that are our "go to" items for all website installs. Some of these are Premium Plugins that we pay an annual fee to keep updated, others are free (donations to developers recommended). The Plugin directory on WordPress.org has more than 45,000 plugins to choose from – some are better than others. Let's install some plugins!
Gravity Forms
We love Gravity Forms and you will too. Go get yourself a license for Gravity Forms (premium) Plugin and create your website signup form and submit a post form. We also like Gravity Perks, which further extends Gravity Forms. You can do a lot forms processing with these two plugins including a front end user registration form with the Gravity Forms User Registration Add-On. If you want to have What You See Is What You Get (WYSIWYG) paragraph fields as we did on the entry submission form you will also want CKEditor WYSIWYG for Gravity Forms Plugin.
 Imsanity
Scale any image submissions  and uploaded images down to 1500px max. You do NOT need or want 3 megapixel images on your pages. This makes for a very slow website and strains the bandwidth and storage capacity of your web server. 1500 pixels is plenty big for the web – maybe even too big.
 WordPress Social Login
So that your users can easily create an account on your website using Facebook, Google, Twitter and a myriad of other providers. What is cool about this functionality is that users, if they are already logged into their social media account, can "auto create" a user account on your website and get authenticated using Facebook or Google or Twitter or whomever. This requires some additional settings and the creation of a developer account at which ever platform you want to use. Yep, things get a little trickier here, but no coding required (still), thanks to the work of the WordPress Social Login Plugin and Miled from Tunisia. This plugin is charity ware so make a donation to Miled.
AddToAny
Share buttons for your pages including AddToAny's universal sharing button, Facebook, Twitter, Google+, Pinterest, WhatsApp and many more. Use this plugin to add sharing buttons to the bottom of the page or a floating menu docked to the left or right side of your page.
Akismet
Used by millions, Akismet is quite possibly the best way in the world to protect your blog from spam. It keeps your site protected even while you sleep. You will need to signup for an account, but this will protect your website from spam comments. You can of course disable commenting by non-users which will also help reduce spam.
All In One WP Security
All round best WordPress security plugin! While WordPress itself is secure, there are certain aspects that can be tweaked to add better security like hiding the login page and locking out IP addresses that snoop for files that don't exist. And since WordPress is open source it is continuously being updated and patched when exploits are discovered. And it's easy to update from the dashboard.
Backup Buddy or Back WP Up Plugins
We use Backup Buddy because it just works. Yes it's a premium plugin that you subscribe to on an annual basis, but having an off-site backup that you can restore you site from, whether you want to move your site or recover from a hack, backups are a must. We offload our backups to Amazon Simple Storage Solutions (or S3). If you don't know about Amazon web services you should check them out.
Email Address Encoder
This lightweight plugin is used to protect email addresses from email-harvesting robots by encoding them into decimal and hexadecimal entities on all pages, posts and widgets. So you can put an email address right on the page and not worry about search engine robots grabbing your email address.
Google Analytics Dashboard for WP
Which Displays Google Analytics Reports and Real-Time Statistics in your Dashboard. Automatically inserts the tracking code in every page of your website. You will need a Google Analytics account to define your site and get the tracking code.
MailPoet Newsletters
Create and send newsletters or automated emails. Capture subscribers with a widget. Import and manage your lists. MailPoet is a sweet plugin maintained and supported with love. And the really cool thing is that you can configure MailPoet to Amazon's Simple Email Services (or SES) to send 50,000 emails a day (if you wanted to). This takes some configuration, but getting emails into inboxes is much more likely to happen when the source of the email is an Amazon service and not some cheap web host or even a VPS box using php send mail.
NextScripts: Social Networks Auto-Poster
This plugin automatically publishes posts from your blog to multiple accounts on Facebook, Twitter, and Google+ profiles and/or pages. What is super cool here is that in our use case, a user sends in a suggested post to appear on this website. We then review and approve posts (and edits as needed). But once we approve the post it will auto post to our Facebook, Twitter and various other social media pages in one fell swoop. Awesome!
Peter's Login Redirect
Redirect users to different locations after logging in. Define a set of rules for specific users, user with specific roles, users with specific capabilities, and a blanket rule for all other users. Since we have a user creation process both via front end and social media sites, we want all traffic to land on the front end of the website after logging in, rather than the default WordPress behavior of landing on the backend. Do it with this plugin.
Privilege Widget and Privileged Menu
Used to provide Widget display to users based on their Privilege Level (Currently only either logged in/logged out), and used to provide Menu display to users based on their Privilege Level (User roles or Logged In/Logged Out) by Benjamin Guy
Profile Builder
Login, registration and edit profile shortcodes for the front-end. Also you can chose what fields should be displayed or add new (custom) ones both in the front-end and in the dashboard by Cozmoslabs, Madalin Ungureanu, Antohe Cristian, Barina Gabriel, Mihai Iova. This is a great tool for frontend user account modifications.
Really Simple SSL and SSL Insecure Content Fixer
This will serve all content over SSL and clean up any WordPress website HTTPS insecure content. Once you have your SSL installed you can use these two plugins to insure you get the "green lock" on your site and avoid mixed content messages.
User Specific Content
This Plugin allows you to select specific users by user name, or by role name who can view a specific post content or page content by Bainternet. Ideal for showing and hiding specific content based on whether the person is logged in or not.
WP Super Cache
Very fast caching plugin for WordPress by Automattic. This one has been installed 3 million times and is built by the people who created WordPress. You need a caching plugin installed on your site to speed things up. What's cool about this plugin is that it created a static HTML page that doesn't query the database or run any PHP which means mega speed improvements.
Yoast SEO
The first true all-in-one SEO solution for WordPress, including on-page content analysis, XML sitemaps and much more by Team Yoast. This plugin will help you maximize your Search Engine Optimization including adding Open Graph data to your posts and pages, which are used to display images and content on Facebook when someone shares your post on their page.
That's the infrastructure, but content is king!
We have built amazing websites for clients, but an overarching theme is "Content is King." You can't just have a shell of a house and rent it on VRBO. You've gotta have content (like in a house) before people will want to stay. And that's where you (or your users) come into play. Think about how Facebook operates! You create the content by sharing your life with your friends and Facebook sells advertising on a website that you essentially created. Again, Facebook is just the platform (and audience) but without the content it would be nothing. In fact, you can create a Facebook-like social network using free, open source software, but getting people to use your website is a whole other story.
That's a ton of information right? How does one make heads or tails of it all? You can do all this yourself or hire some pros like us to make it all happen for you. Want to find out more? Send an email to webmaster@bestofcraigs.com or go here.